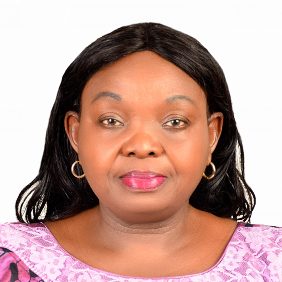 Mrs Abiodun Adewodu started her career with Obasanjo Farms Nigeria Limited, Ota where she rose to become the General Manager. She proceeded to work with the Nigerian Export-Import Bank where she retired as an Assistant General Manager. Mrs Abiodun Adewodu obtained a First Class Honours Degree in Agricultural Economics at the Obafemi Awolowo University, before obtaining a Masters Degree in Business Administration at the University of Lagos. She further obtained a second Masters Degree in Banking and Finance at the Fondazione Giordano Del'Amore, Milan, Italy.
As a professional, she has delivered several lectures, written numerous articles and attended several workshops which include papers on Strategies for Managing and Collecting Debts, Credit Risk Management, Leadership Management Skills, Financial Market Instruments, Credit Risk & Portfolio Management Principles, Corporate Finance, amongst others. She is an Agricultural Economist knowledgeable in crop and livestock management with the expertise of appraising projects geared towards production for exports having worked as the General Manager of Obasanjo Farms Nigeria Limited.
Mrs. Abiodun Adewodu is a seasoned Agricultural Economist and Banker with years of experience in the agricultural industry and a technocrat with decades of experience in operations and in Human Resource Management in the banking industry. She is an Honorary Senior Member of the Chartered Institute of Bankers of Nigeria.