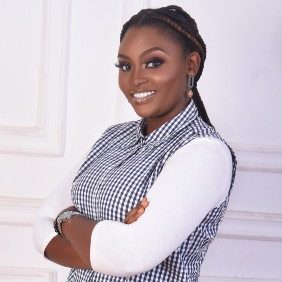 Adeola 'Dunsin SORUNKE (ADS) is a young entrepreneur. She has a Bachelor of Science Degree in Mathematics from the University of Ibadan and has obtained a Diploma in Insurance from the Chartered Insurance Institute of Nigeria.
Her work experience spans across both the Insurance and Digital Marketing spheres. She doubles as an Underwriter and a Corporate Communications Officer at Boff and Company Insurance Brokers Limited.
She operates across numerous industrial sectors, with particular expertise in digital marketing, insurance, data analysis, and visual/graphics design. She possesses a proven track record of assisting businesses acquire authentic and unique online brand identity and help them drive more sales.