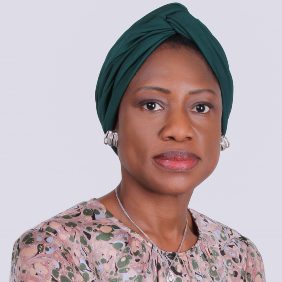 Experience
Wura is the Managing Director of Management Transformation (MT) and has served clients in the areas of leadership, governance, organisational development, risk management, strategy and public sector policy consulting since 1999. In this capacity, she works extensively across Africa including Gabon, Cote d' Ivoire, Senegal, Ghana, Kenya and South Africa, developing and nurturing a strong professional network across the continent.
Committed to the development of the Nigerian financial sector, she served on the Nigeria Financial Sector Strategy (FSS) 2020 Subcommittee on Human Capital Development Strategy and is a member of the Nigerian Chartered Institute of Bankers (CIBN) Research, Strategy and Advocacy Committee. She is the Chair of the FMDQ Debt Capital Markets Development/ Infrastructure Finance Sub-Committee.
She is also a Senior Lecturer (Adjunct) – Strategy and Business Policy at the University of Lagos Business School.
Prior to MT, Wura was a management consultant at McKinsey & Co. (New York and then in London) where she worked primarily in the areas of strategy and organisation for the financial, health and oil & gas sectors. Before then, she worked at Vitol S.A. in London as a project supervisor.
Wura is a director on the Boards of several companies including Beta Glass Nigeria PLC, Frigoglass SAIC, Appzone Group, Unicorn Capital Mauritius and Summit Oil International Limited.
Education
Wura has a B.Sc. in Accounting from the University of San Francisco (summa cum laude), MBA (specialising in the Management of Innovation and Technology) from Imperial College, London University & École Nationale des Ponts et Chaussées in Paris, and Ph.D. in Organisational Behaviour (1997) from Imperial College, London University.
Wura holds a diploma in Environmental Risk Assessment and Management from the Harvard School of Public Health.
She is an associate member of the International Coach Federation and a certified Global Professional in Human Resources (GPHR) by the Society for Human Resource Management.